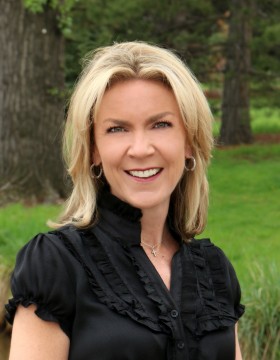 Megan Walsh LEED® AP BD+C, brings a diversified international background, encompassing the disciplines of owner's representation, corporate real estate, facilities management, project and relocation management, master planning, development, design and financial forecasting to Catalyst Planning Group for both ground-up and tenant improvement projects.
As Principal and Co-Founder of Catalyst, Megan demonstrates a commitment to negotiation, decision-making, organizational planning and problem solving skills to successfully manage projects from inception to completion. Prior to the founding of Catalyst Planning Group, Megan was Principal at Liberty Greenfield, the former Senior Director of Real Estate for Qwest Cyber Solutions and TeleTech, and the former Interior Architect for The Metropolitan Museum of Art in New York. Megan's diverse CRE expertise allows her to successfully navigate solutions for her clients, providing a collaborative and strategic team approach.
Megan's clients have included NASDAQ, HomeAdvisor, SendGrid, Constant Contact, ShopAtHome.com, Panasonic, 3201 Walnut, SquareTwo Financial,TriZetto, MolsonCoors, Sun Microsystems, Western Union, Mikron, Avaya, ConocoPhillips, Chipotle, Colorado Department of Education, United Launch Alliance, Welltok, Arrow Electronics, Fannie Mae, Abbott Laboratories, Fisher Scientific, Johns Manville, Rio Tinto, Yahoo!, The Denver Newspaper Agency, Qwest, IHS Energy, and GSA to name a few.
Megan earned her Bachelor of Science Degree, Cum Laude, in Interior Design from Colorado State University and a Master of Science Degree, Magna Cum Laude, in Facilities Management from Pratt Institute in Brooklyn, NY. Her graduate dissertation, Implications of Expansion: Strategic Master Plans and their Impact on the Facilities Infrastructure, has been the focus of numerous master plan studies and lectures.
megan@catalystplanninggroup.com